Klingspor coated abrasives and sandpaper are well-known for their high performance and superior durability. Klingspor abrasive belts are custom-made to suit the requirements of every customer's specifications, depending on sanding operations, machines, and contact wheels. All Klingspor abrasive belts feature exceptional sanding power, high tensile strength, and optimum stretching resistance, and are used all over the world in the most demanding applications.
In Singapore, PFE Technologies Pte Ltd supports Klingspor customers with in-house belt jointing and conversion services, and can supply in a wide range of sizes, specifications, and joint types.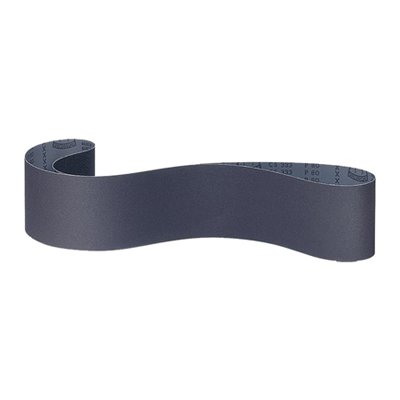 Abrasive belt ideal for dry grinding of very hard or difficult-to-machine materials.