Abrasive Mop Wheels (or Abrasive Flap Wheels)
Developed by Klingspor over 40 years ago, the abrasive mop wheel has found many practical and economical uses in surface finishing work. The Klingspor abrasive mop wheel comprises of high quality grinding flaps coated with aluminium oxide. The fan-shaped radial arrangement is firmly anchored by a resign core at the centre of the wheel. The structure of the abrasive mop wheel provides for very soft, comfortable grinding behaviour, and adapts optimally to the contours of the workpiece. Klingspor abrasive mop wheels are especially suited for achieving a very smooth surface finish.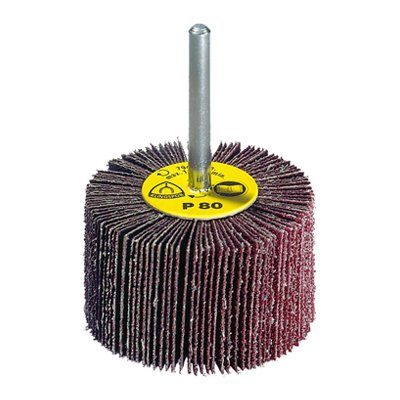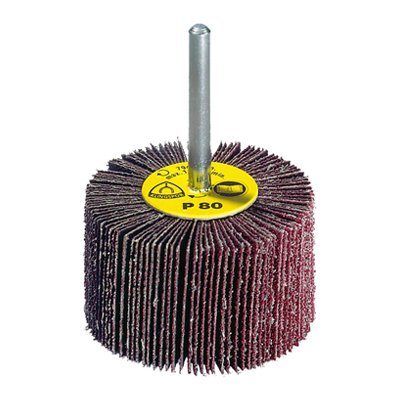 Abrasive mop with a spindle, suitable for use in hard-to-reach areas. Universal product for steel and stainless steel.