Soudal Fix All Sealants and Adhesives
The Soudal Fix All range is the pinnacle of sealant and adhesive technology. Based on Soudal's proprietary SMX hybrid polymer technology, the Fix All range boasts unsurpassed adhesive strength, durability, resistance, and suitability on the largest spectrum of material substrates.
As a revolutionary technology that integrates a dynamic range of technologies into a single product, the Fix All range is a one-product solution to a wide assortment of applications. They retain full elasticity and are impervious to weather, like silicones, yet they have the bond strength and suitability on porous substrates like PU. In addition, they are paintable, and can even be used on humid surfaces; even underwater.
The range includes products that are foodsafe, sanitary-grade, crystal clear, quick-bonding, and with very high adhesive strength of up to 320 kg / 10 cm².
The Soudal Singapore Fix All site has more information on the SMX hybrid polymer technology.
Not sure which of our Fix All products is right for you? Check our comparison chart.
Suitable for both interior and exterior
High adhesive and cohesive strength
Elastic – can be used as a sealant
Bonds to virtually all materials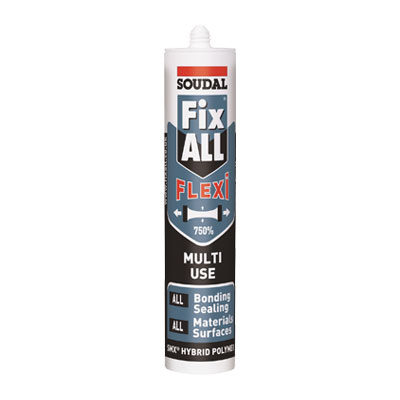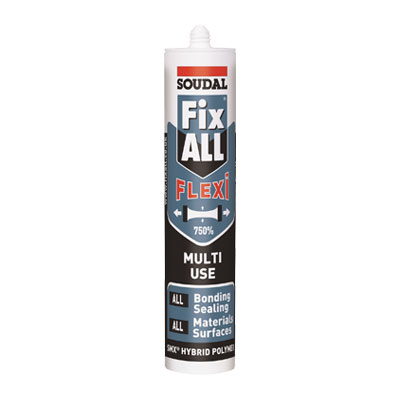 Extremely versatile product with high adhesive strength, good elasticity, and anti-fungal properties.