Klingspor abrasives are high-quality, made-in-Germany products designed to meet the requirements of the most demanding applications. With a wide range of coated and bonded abrasives in the form of sandpaper rolls, belts, sheets, mop / flap discs and wheels, grinding discs, and cutting-off wheels, Klingspor provides sanding and abrasive solutions for industries requiring high performance products offering the best value.
Klingspor A.G. is headquartered in Germany, with a sales office Klingspor Pte Ltd in Singapore. PFE Technologies Pte Ltd is the exclusive distributor and abrasive converter for Klingspor in Singapore.
For more information on applications, best practices, and safety, go to our Klingspor Abrasive Resources page.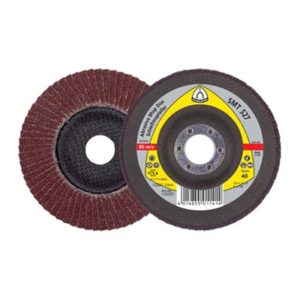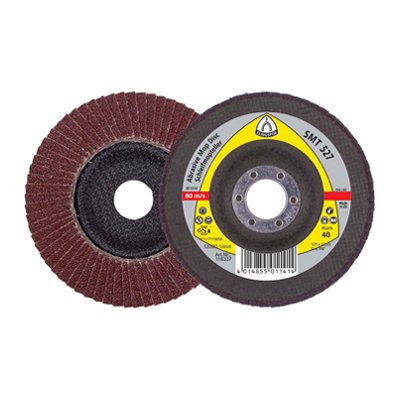 Abrasive mop disc with aggressive flaps and flat design, suited for surface grinding.