Klingspor Mop Discs (flap discs)
Since their market launch, the Klingspor abrasive mop disc has successfully taken the place of the grinding disc in many areas of surface finishing. The performance of the abrasive mop disc, with its fan-shaped radial arrangement of cloth grinding flaps, far exceeds that of other abrasive products. The even arrangement of the flaps guarantees high flexibility, constant high grinding performance, and low vibrations.
Klingspor abrasive mop discs are made of different types of abrasive grain, coated to flaps which are fastened to glass fibre-reinforced or plastic backing plates.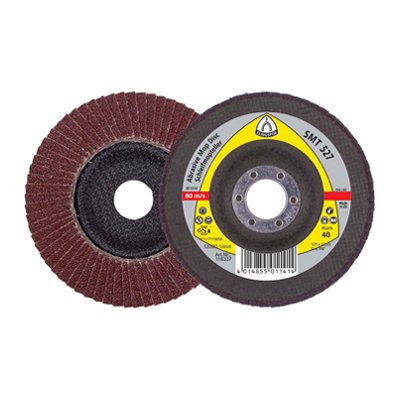 Abrasive mop disc with aggressive flaps and flat design, suited for surface grinding.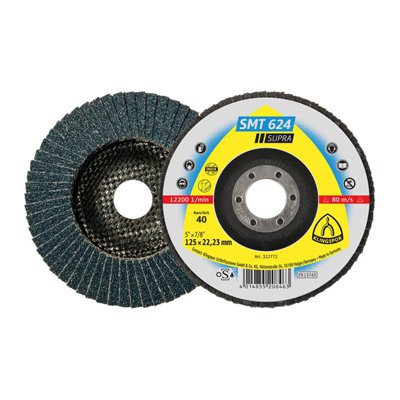 Abrasive mop disc with aggressive stock removal rate and comfortable grinding behaviour.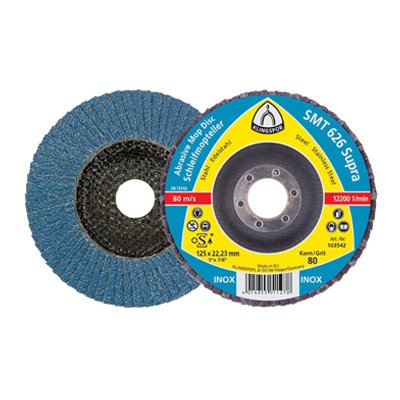 Abrasive mop disc with high material removal rates and longer service life due to unique flap angle.