Klingspor Small Abrasive Mops (with spindles)
The small abrasive mop comprises of grinding flaps coated with aluminium oxide. The fan-shaped abrasive flaps are securely fixed to a central mounting spindle. The grinding flaps' fan-shaped radial arrangement adapts perfectly to the contours of the workpiece. The wide range of grits and top size coat additives make the Klingspor small abrasive mop perfect for a wide range of applications.
Each small abrasive mop is equipped with a fixing spindle of 6 mm diameter and shaft length of 40 mm.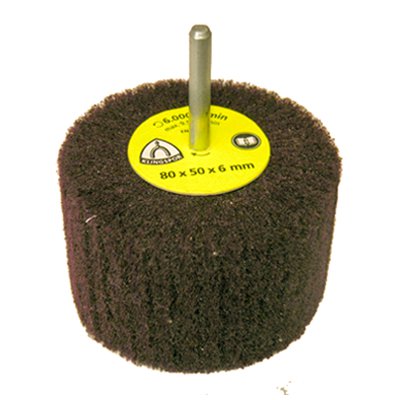 Optimal tool with high quality non-woven flaps for creating a matt or satin finish.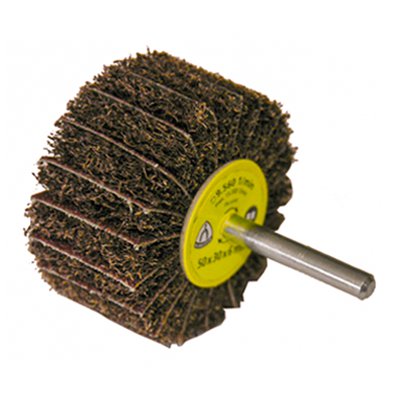 Abrasive mop with spindle and a combination of non-woven and abrasive cloth flaps.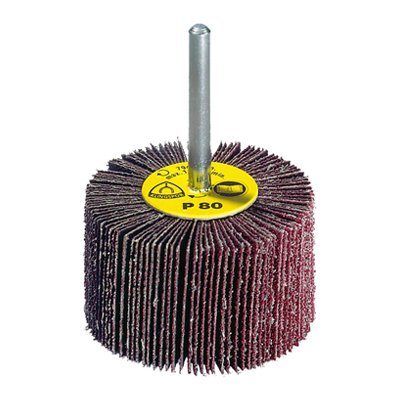 Abrasive mop with a spindle, suitable for use in hard-to-reach areas. Universal product for steel and stainless steel.