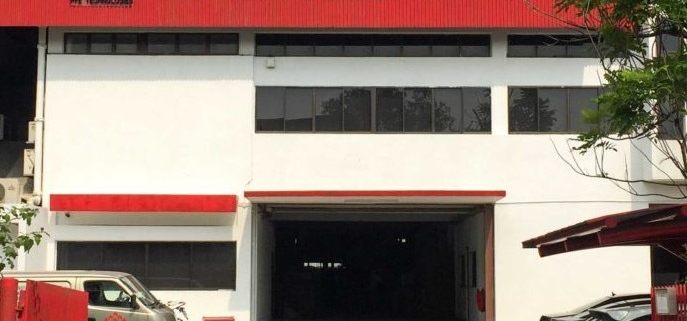 COVID-19 CIRCUIT BREAKER MEASURES
As of 2 June 2020, Singapore has moved from Circuit Breaker into Phase One. The information below is therefore no longer applicable. We have updated our latest Safe Management Measures in this new page.
In light of the recent developments regarding COVID-19 in Singapore and globally, the Singapore Government has implemented measures that will affect businesses. These are the measures and changes that PFE Technologies Pte Ltd have implemented.
Exemption from Suspension of Activities
The Government has announced closure of workplace premises for non-essential businesses. As we are part of a supply chain for essential businesses, PFE Technologies Pte Ltd has been approved by the Ministry to continue operations, with safe-distancing and other measures implemented.
No Entry to Visitors
There will be no entry to all visitors to our workplaces, except for the purposes of fulfilling the requirements of our customers listed as Essential Services. The only people allowed into our workplaces are:
Couriers
Delivery personnel collecting goods for our customers who are Essential Services
This means that we will not entertain any offline retail sales, walk-in enquiries, or self-collection of online orders. All visitors for such purposes will be turned away. If you require service or have enquiries, please get in touch with us through the phone or by mail.
SafeEntry
All employees and visitors are required to check-in using SafeEntry when entering our premises by scanning the QR code at our entrances. They will be required to use their mobile phones to scan, and fill in their personal details. They are likewise required to check-out when exiting. Click here for more information on SafeEntry.
Scaling down of operations
PFE Technologies Pte Ltd will be scaling down our operations immediately in the following ways:
Our company, office, and factories will be closed on Wednesdays, in addition to Saturdays and Sundays.
On our working days (Mon, Tue, Thu, Fri), our company office hours will be: 0900 to 1700.
There will be less employees present at our office, and many will work from home. There will also be safe-distancing measures in place. As a result, it may take more time for physical payments, collections, or purchases at our premises.
We strongly encourage for customers to use digital, no-touch payment methods such as bank transfers, GIRO, and PayNow in all cases.
We encourage all customers to communicate with us by email, texts, or phone calls. Please avoid coming to our workplace.
Our production is functioning at a lower capacity. We still have ample stocks of products on hand, but customized orders (e.g. belts) may face additional lead times.
We are still making deliveries. We encourage customers to make use of our delivery services to avoid coming to our workplace.
Safe distancing Measures
Safe-distancing measures have been implemented for our employees and visitors to our premises.
All visitors and employees are required to wear masks at all time within the premises.
We will only allow one visitor (single person – no groups) inside our office at a time. Visitors will have to wait in line outside for their turns, with safe distancing, to enter.
All visitors are required to sanitize their hands (provided) before opening our door and entering.
All visitors and employees must keep a safe distance of at least 1 metre from others.
All visitors and employees with travel history in the past 14 days will not be allowed entry.
All visitors and employees who feel unwell and/or have symptoms such as fever, runny nose, or cough will not be allowed entry.
All visitors may be required to complete a signed declaration and have their temperature taken.
Please take note of these guidelines to ensure a smooth and safe experience for all.
https://www.pfetech.com/wp-content/uploads/2020/04/PFE-Factory.jpg
687
687
PFE Technologies Pte Ltd
https://www.pfetech.com/wp-content/uploads/2017/02/PFE-Technologies.png
PFE Technologies Pte Ltd
2020-04-13 13:45:02
2020-06-02 15:04:17
COVID-19 CIRCUIT BREAKER MEASURES