High quality, lightweight PU foam gun for professional applications requiring precise dosing and best cell structure. This PU foam gun is a necessary tool for application of Gun-type PU foams, such as Soudafoam Gun. Requires cleaning after use with a suitable PU foam cleaner, such as Soudal Gun and Foam Cleaner.
Synthetic finish for easy cleaning
Lightweight and easy-to-use
Achieves very high yield by creating frothing action during extrusion
Long-lasting and heavy-duty
Applications
For the application and extrusion of gun-type PU foams
Packaging
1 gun per box
Colour
Blue
PU Foam Gun: Care, Cleaning, and Maintenance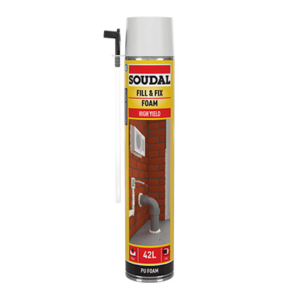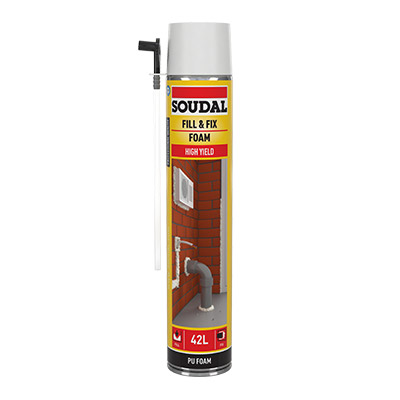 One-component, self-expanding PU foam with attached straw adapter. High yield formulation with open-cells.
https://www.pfetech.com/wp-content/uploads/2020/07/Fill-and-Fix-Foam-400px.jpg
400
400
PFE Technologies Pte Ltd
https://www.pfetech.com/wp-content/uploads/2017/02/PFE-Technologies.png
PFE Technologies Pte Ltd
2017-02-01 06:02:19
2020-07-28 11:57:31
Soudal Fill & Fix Foam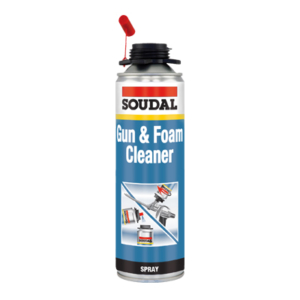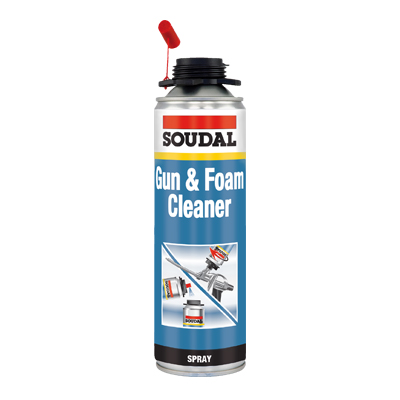 Cleaning fluid for PU foam. Used to prevent clogging of PU foam guns, and to clean uncured PU foam.
https://www.pfetech.com/wp-content/uploads/2017/02/Soudal-Gun-and-Foam-Cleaner.jpg
400
400
PFE Technologies Pte Ltd
https://www.pfetech.com/wp-content/uploads/2017/02/PFE-Technologies.png
PFE Technologies Pte Ltd
2017-02-01 05:01:38
2018-10-19 13:36:34
Soudal Gun & Foam Cleaner