Silirub 2/S is a sanitary-grade, food safe silicone sealant. It is based on neutral-curing silicone technology and remains fully elastic after cure. The product is low-modulus and particularly suited for sanitary and food-safe sealing applications, including in container, cold-storage, air-conditioner, and food surroundings. Conforms with many international food-safety and other standards.
Low modulus oxime silicone sealant
High performance sealing properties
Chemically neutral
For sanitary and food-safe applications
Conforms with many international standards
Packaging
310 ml cartridges, 15 cartridges / carton
Colours available
White (stock item)
Transparent, brilliant white, creame white, RAL 9010 (white), RAL9006 (aluminium-white), RAL 1015 (light ivory), RAL7038 (grey), grey-white, grey, concrete grey, basalt grey, transparent grey, medium grey, Manhattan, jasmine, silver grey on indent basis
Neutral oxime silicone sealant
Permanent colour, UV-resistant
Stays fully elastic after curing
Very good adhesion on many materials
Almost no smell
Chemically completely neutral (pH = 7)
Long open time
Excellent moisture and fungal resistance
Impervious to mould, contains ZnP (biocide with fungicidal action)
Very easy to apply
Low modulus
Corrosion free
Any sealing applications requiring a food-safe sealant
Joints in sanitary applications and kitchens
All glazing works
Joints in refrigerators, containers, and cold-storage applications
Air-conditioning sealing
All usual building substrates, such as ceramic tiles, enamel, stainless steel, acrylic baths, glass, Corian, etc.
Belgium: ATG 1808 (NIT 107)
Rapport IANESCO 3812-label alimentaire for applications in food surroundings
Rapport IANESCO 551, conformity to FDA CFR 21 §177.2600 (e)
France: "Mastic Elastomère 1ère cat. sans primaire sur verre, alu et béton (label SNJF)"
Germany: DIN 18540 Teil 2 – DIN 18545 Teil 2 Dichtstoffgruppe E
United Kingdom: BS 5889 Type A
USA: TTS 001543a Class A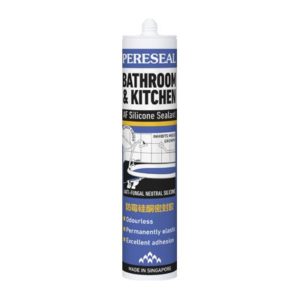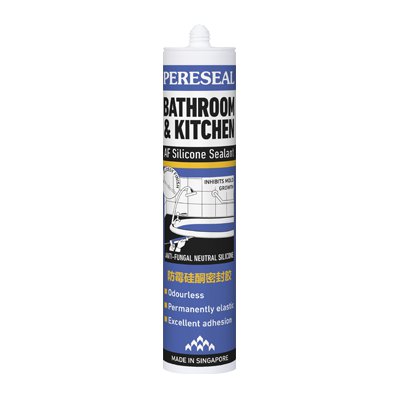 Anti-fungal silicone for use in sanitary applications in hot, humid conditions, such as bathrooms and kitchens.
https://www.pfetech.com/wp-content/uploads/2017/02/Pereseal-AF-Bathroom-Kitchen-Sanitary-Silicone.jpg
400
400
https://www.pfetech.com/wp-content/uploads/2017/02/PFE-Technologies.png
2017-02-02 02:48:24
2019-07-23 10:51:51
Pereseal AF Bathroom & Kitchen Anti-fungal Silicone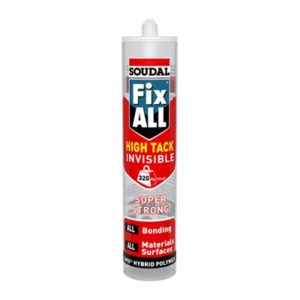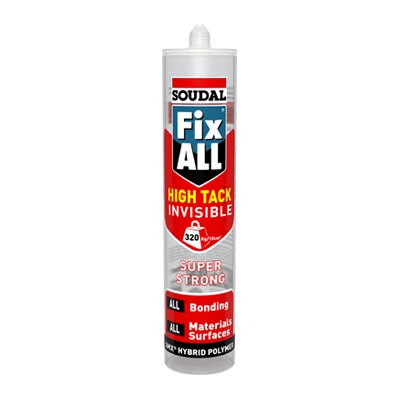 The 100% clear variant of Fix All High Tack, with the same super-strength. Extremely transparent, extremely strong.
https://www.pfetech.com/wp-content/uploads/2017/01/Fix-All-High-Tack-Invisible-400px.jpg
400
400
PFE Technologies Pte Ltd
https://www.pfetech.com/wp-content/uploads/2017/02/PFE-Technologies.png
PFE Technologies Pte Ltd
2017-02-01 08:40:41
2017-12-18 15:28:34
Soudal Fix All High Tack Invisible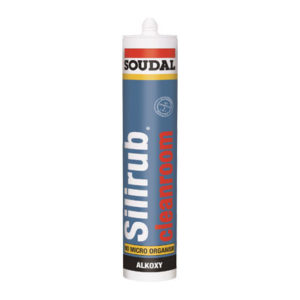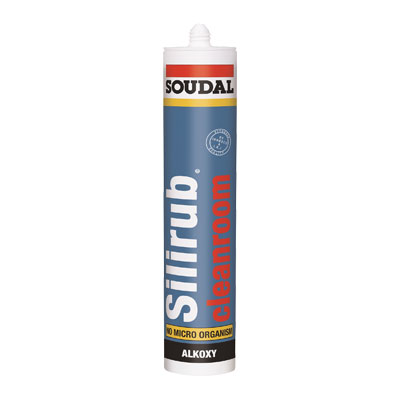 Cleanroom-grade, anti-microbial neutral silicone sealant for applications in critical surroundings.
https://www.pfetech.com/wp-content/uploads/2017/01/Silirub-Cleanroom-400px.jpg
400
400
https://www.pfetech.com/wp-content/uploads/2017/02/PFE-Technologies.png
2017-02-01 03:55:09
2021-08-13 11:44:24
Soudal Silirub Cleanroom Silicone